Online Ski Analysis – FAQ
1. How can I send you my ski clips?
You can easily send me your ski clips through https://sofaskischool.wetransfer.com
2. How do I get my video analysis?
You will receive a vimeo link from where you can stream and download your analysis video. The written training plan will be sent by email.
3. Do the clips need to have a certain quality or format?
No. The clips do not have to be of great quality. Smart phone, Camcorder,… are ideal. If you only have GoPro footage then please try to include at least one run where you ski towards the camera.
4. What should I consider when I have myself filmed?
Pick a slope that you can ski safely, without getting out of control.
The slope should not be tilted to one side and provide a safe spot for the camera man to film and a safe run out for you.
Before you start your run make sure you have enough space and that no one is coming from behind.
Ski in control, ideally directly towards the camera man. You don't need to do anything special or try to impress the camera. Just do some normal turns, safely and control your speed (try not to get faster and faster). Ski by the camera man and stop safely a few turns further down.
You can send a variety of clips, skiing on various terrain and skiing different turn radii or send me more footage of one specific discipline that you would like to get more feedback on. It would be helpful to have at least one run of you doing medium radius turns on a groomed slope.
5. How much footage do you need
With one run and a few turns towards the camera I should already be able to give you some good feedback for a short video check. Ideally you could send me a couple of videos of you skiing on runs of different difficulty/steepness. I will then pick the best scenes and custom tailor my analysis to you your wishes.
6. What does it mean to give you "consent to use my video for commercial purposes" which I have to select so I can get the discount?
Over the years I have found that a lot of work goes into the analysis clips that I make and that it would actually be nice to be able to share them with others. Rather than asking you afterwards if it would be ok for you if I would publish your clips I am offering you a discount for allowing me to use the videos so you can choose in advance and we both benefit from it. That your clips will be published is not very likely but if they do than I will inform you and you will get access to all instructionals where they appear. I will not use your name or show close ups of your face. All the information on this topic can be found here.
7. Why should I have my skiing analysed?
The first step to ski improvement is always to help you understand and see what you are doing and how you could optimize it. A good ski analysis is not giving you some vague pointers to "do this or that a little more" but should show you exactly what is going on in your turns and why it would make sense to adjust. This applies to the recreational skier as well as to the professional.
Through the online ski analysis and training planning products on SOFASKI.COM you can get feedback directly from the expert in a simple, quick and cost-effective way. We believe a great opportunity for skiers that are keen to reach their goals.
Same as with the instructional ski videos the online ski analysis should not replace a ski lesson or coaching on snow but should complement it. With a better understanding of your own skiing you can make sure that your coach delivers and improvements become measurable.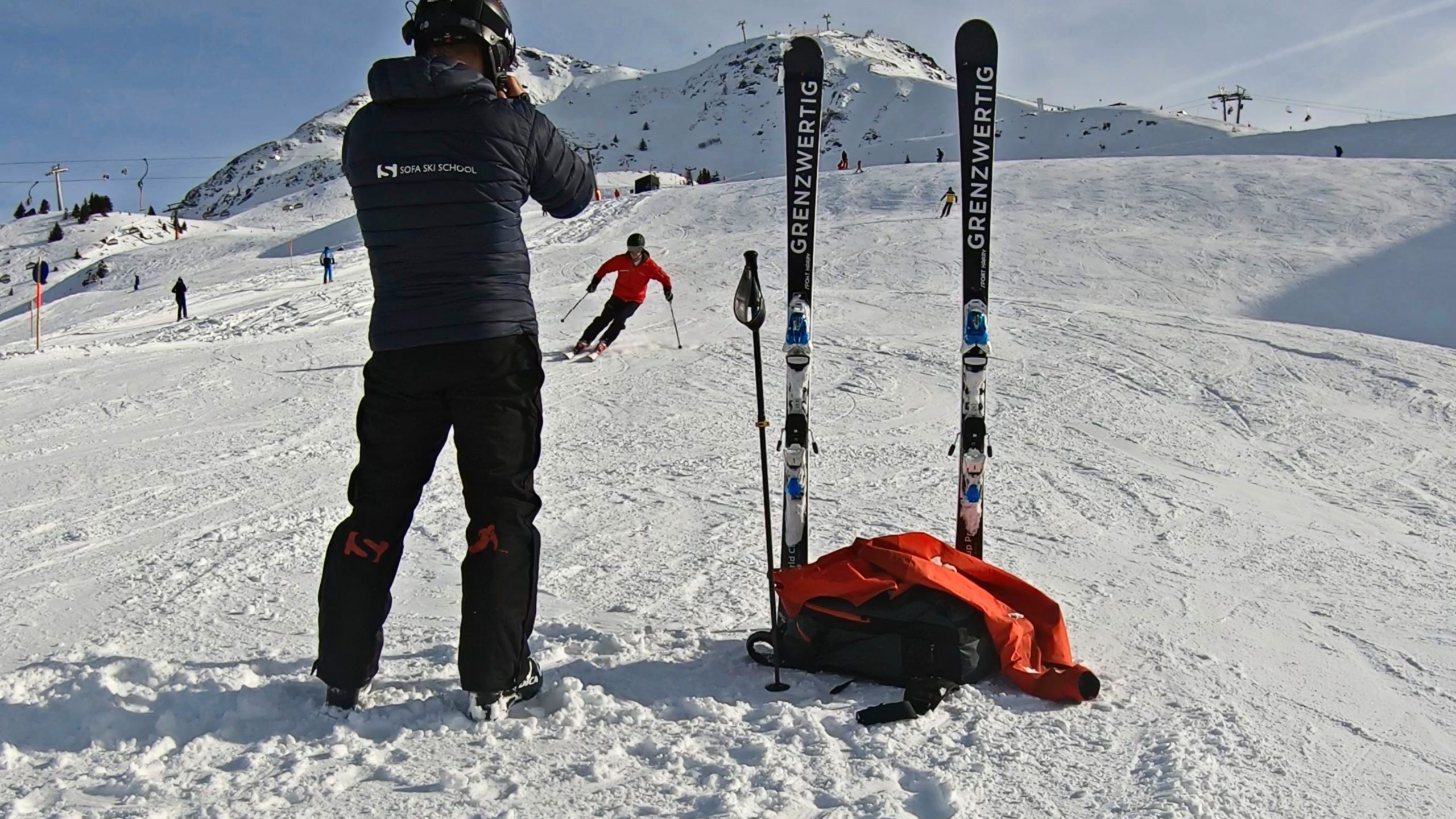 Please get in touch if you have any further questions!