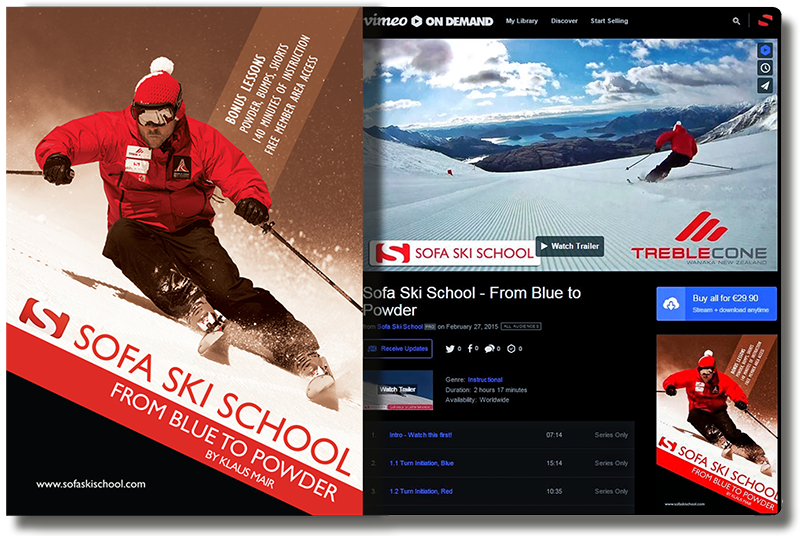 From Blue to Powder
published 2014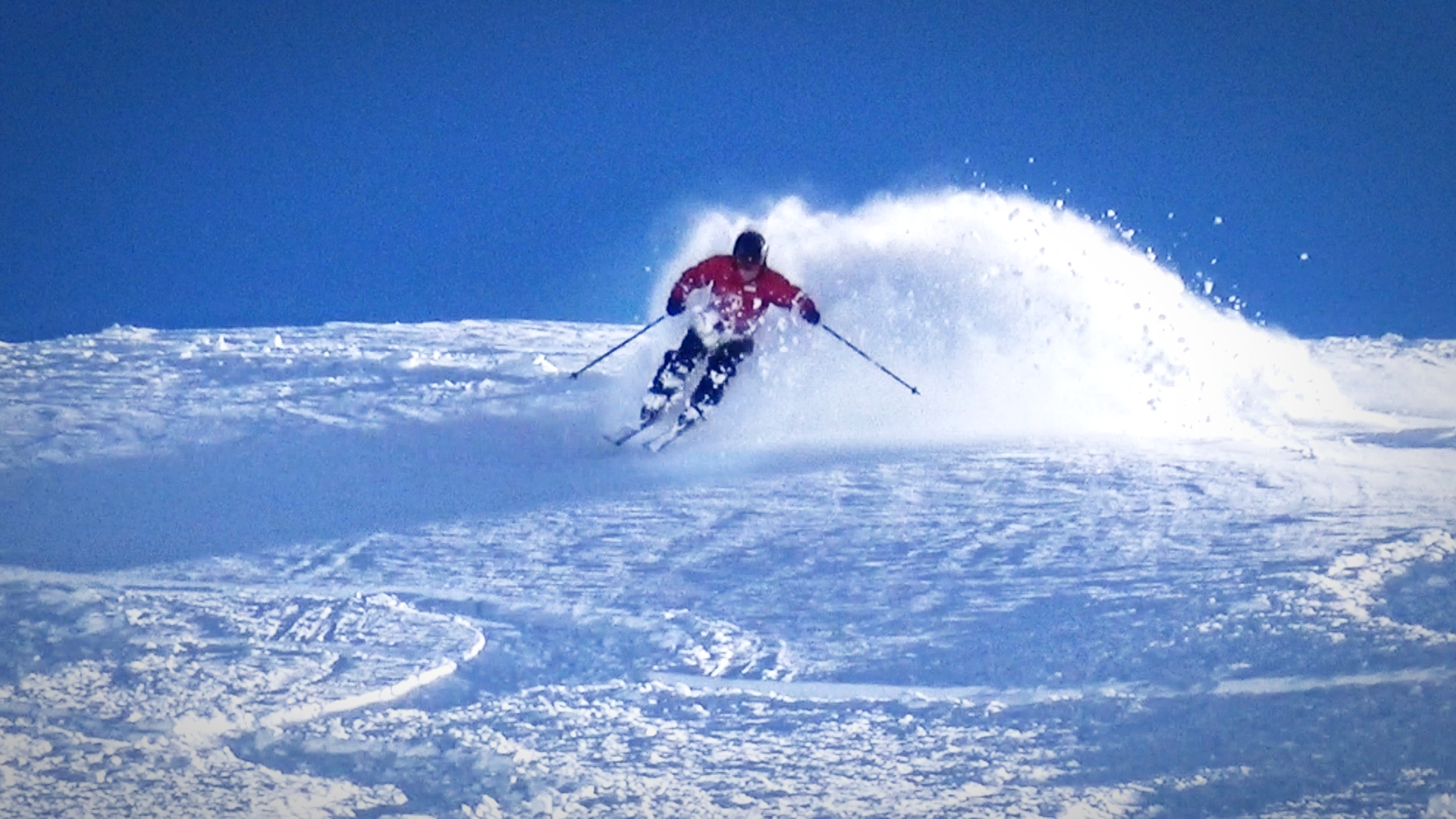 From Ski Fundamentals to Powder and Bumps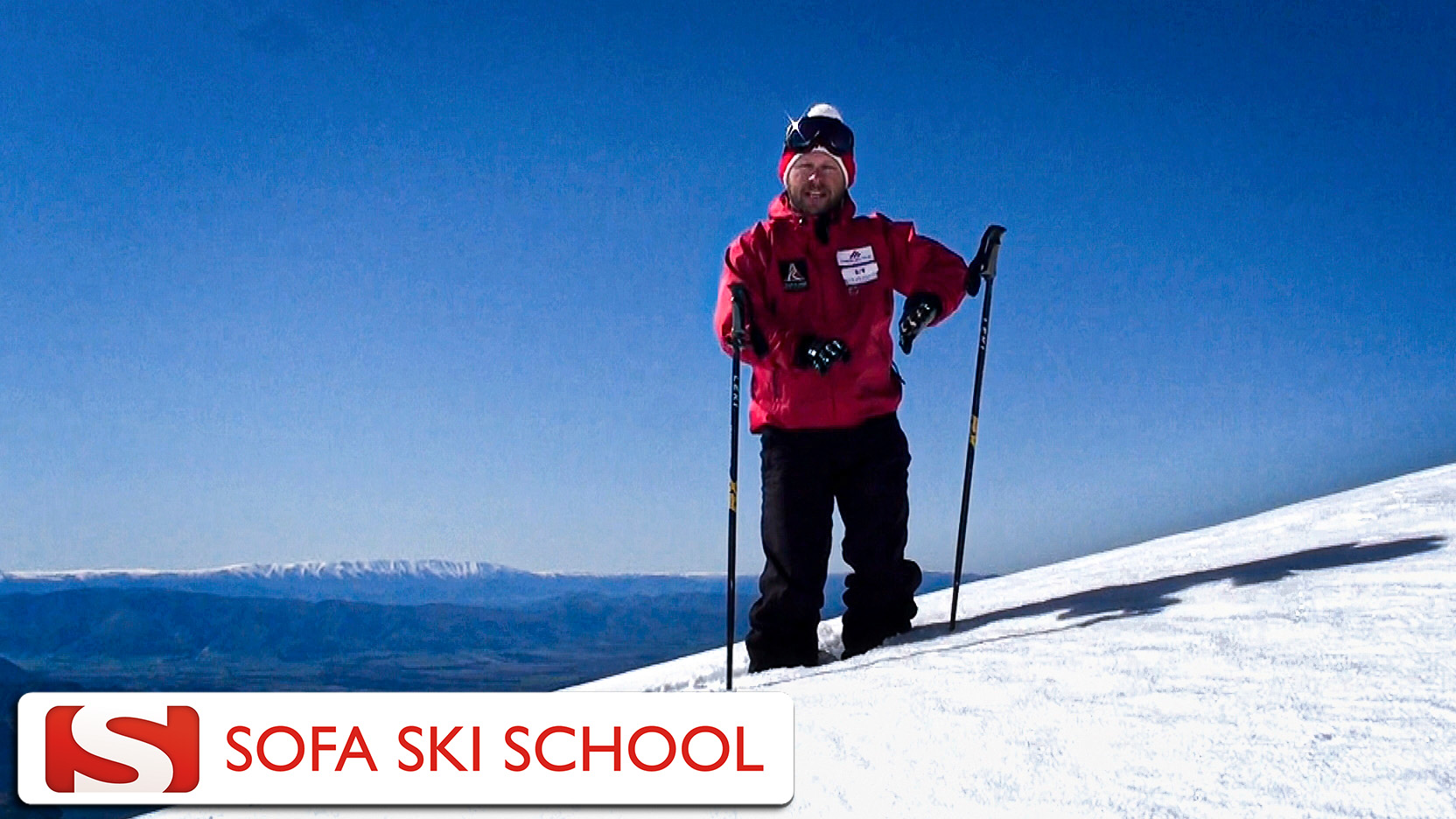 140 minutes of lessons, 25+ drills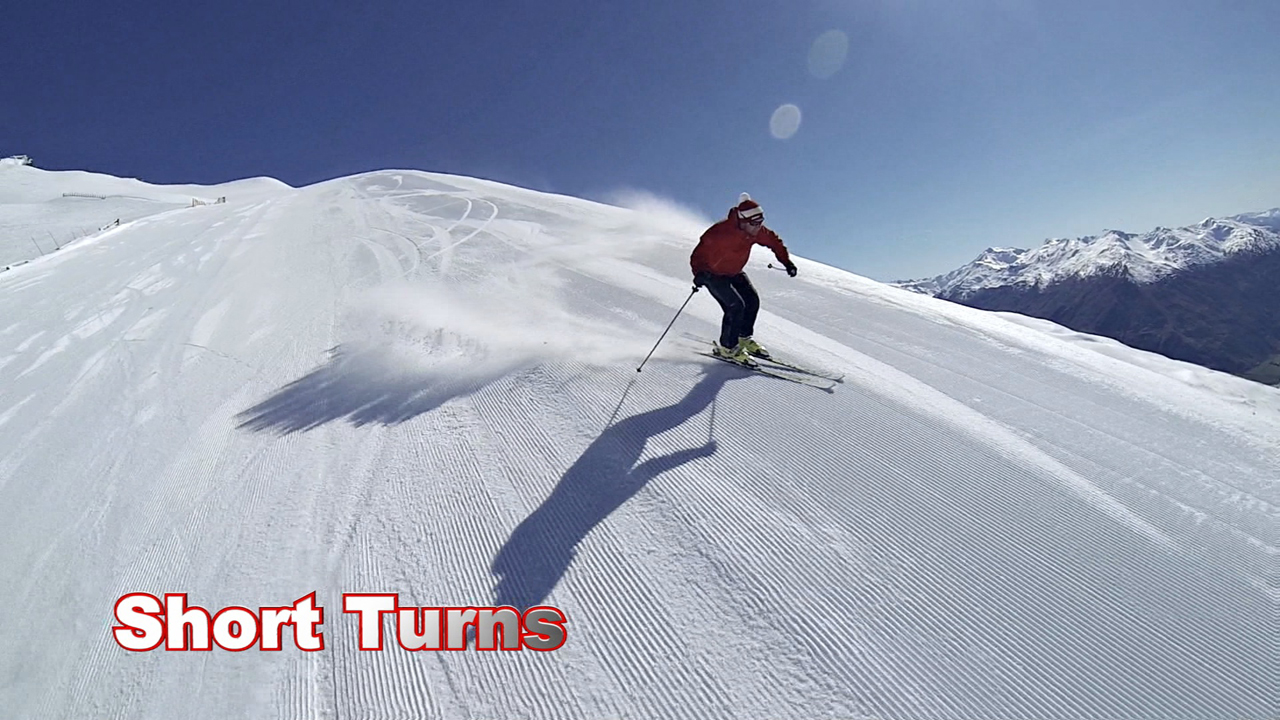 Additional Chapters on:
Powder, Bumps, Short Turns, Skiing in Bad Visibility,…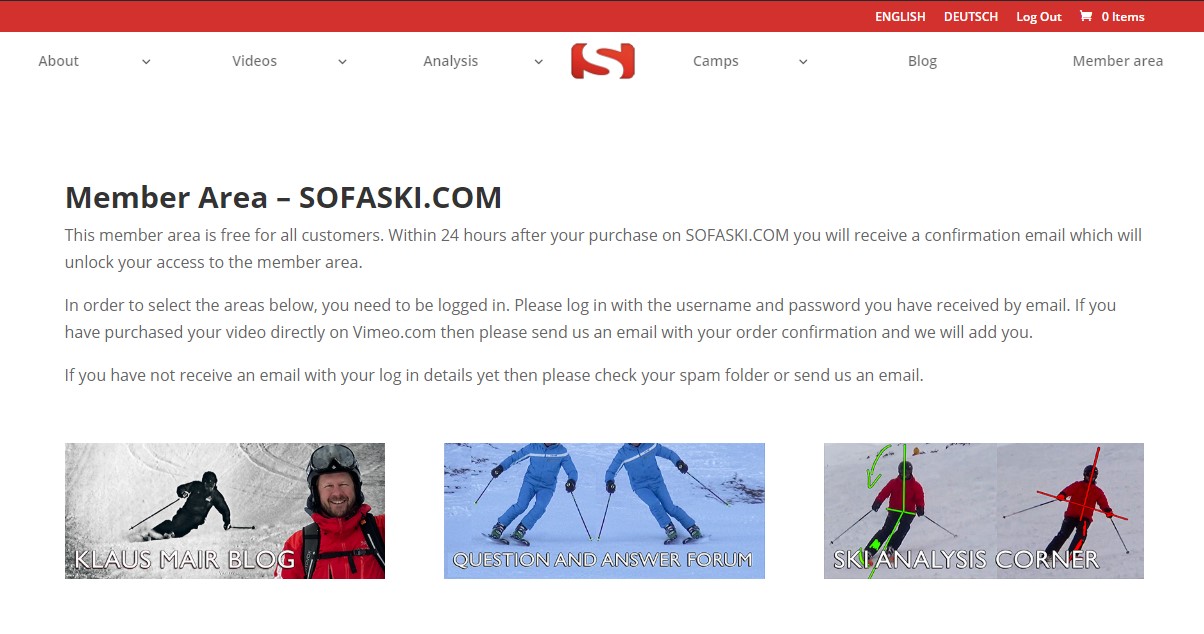 Free Member Area Access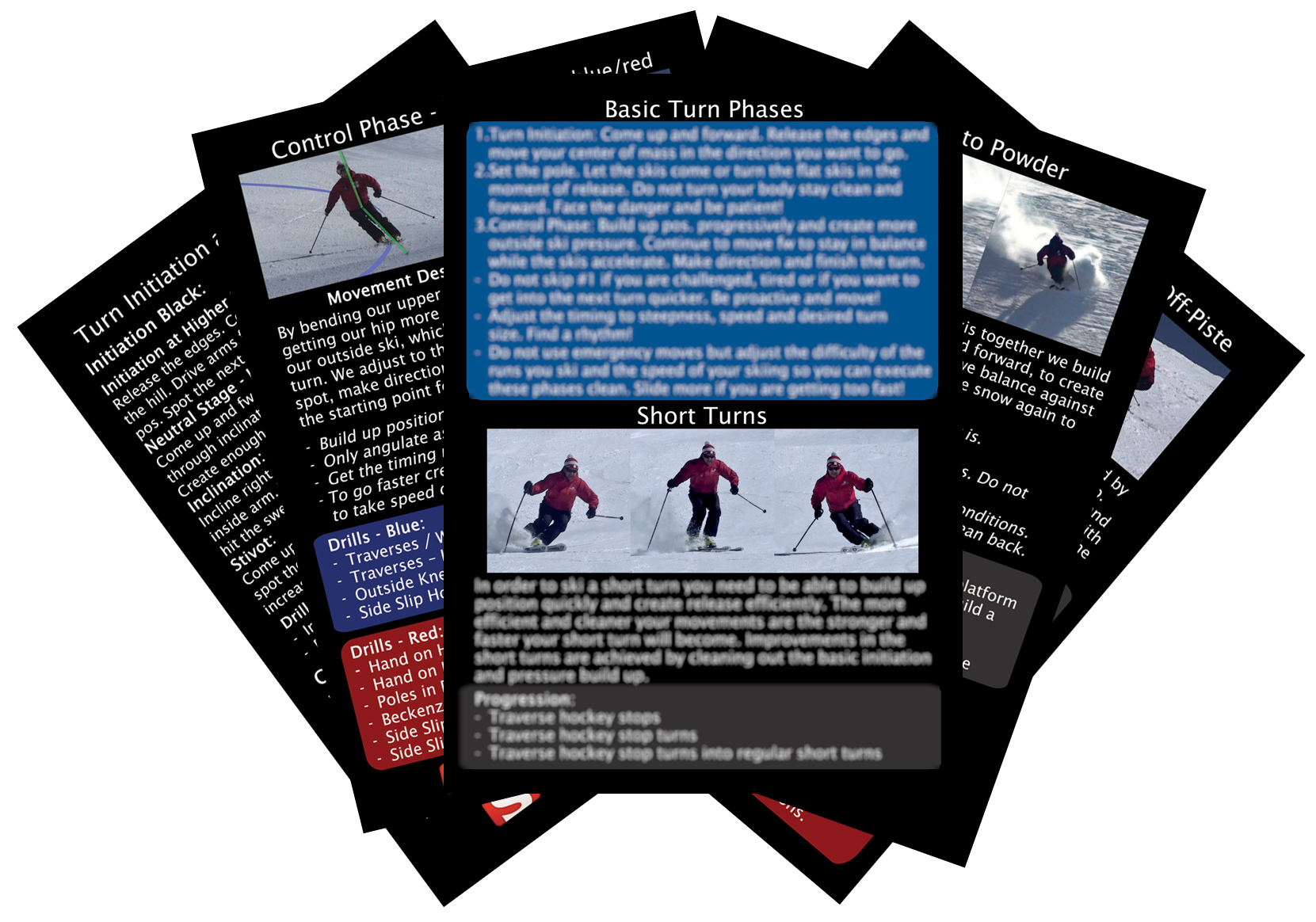 12 Reminder Cards to Download
Sofa Ski School – From Blue to Powder
covers the most important ski fundamentals and shows how those can be applied to skiing the Powder, Bumps, Steeps, Carving and Short Turns. Klaus Mair shares his most effective lessons for ski improvement that he developed working with recreational skiers, freeskiers and ski racers over years of back to back winters in Austria and New Zealand.
"The video does not offer quick tips but complete progressions to help skiers get more performance, to ski more efficiently, safer and better. All lessons presented have evolved from thousands of hours coaching real skiers. The goal is not to sound like a university professor and impress you with ski terminology but to show you what works and what is most efficient if you want to improve your skiing."
Compared to "From Blue to Black" this video goes more in depth and should guide you step by step to an improved performance in various situations. Both videos can be used individually or together. They cover the same basics but also complement each other.
The chapters on the main ski fundamentals are divided in blue, red and black lessons to explain and clarify questions around the key things that make our skis turn on different levels. The second part of the video is about the transfer of these key skills into skiing the Powder, Bumps, Steeps, Short Turns and Carving. Like in a real lesson, where improvements in those areas are always achieved by working on specific fundamental skills first, the viewer can get input on the basics as well as lessons on these more specialized areas.
The video is not meant to be watched in one go. The total play time is 2 hours and 20 minutes. The viewer should watch a few lessons and then go an practice. If you order the DVD you will get laminated reminder cards for your ski jacket. Those cards are also in the member area where they can be downloaded.